Invité
Sujet: Wonderful time of the year Ven 30 Déc - 4:15

---
Messages

: 2173


Date d'Inscription

: 22/03/2016


Localisation

: Asile d'Arkham

▲ Goth-Passeport ▲


◊ Votre Réputation à Gotham City :

:

► Némésis de Batman




♠ Relations conflictuelles :

:

► Tout le monde




♣ Vos Alliés :

:

► Harley Quinn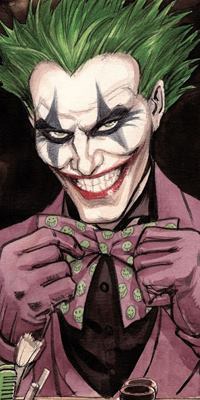 Joker
Sujet: Re: Wonderful time of the year Ven 30 Déc - 10:16

---

Je valide ! Joyeux Noël bande de doux !

Life's a laugh and death's a joke, it's true. You'll see it's all a show !

Keep 'em laughing as you go. Just remember that the last laugh is on you.
Invité
Sujet: Re: Wonderful time of the year Sam 31 Déc - 5:28

---
Contenu sponsorisé
Sujet: Re: Wonderful time of the year

---